Veronnie Faye Jones, M.D., Ph.D., M.S.P.H., and Peter G. Diakov, J.D., M.A., have been named assistant vice presidents for health affairs at the University of Louisville. The UofL Board of Trustees voted on the appointments today (July 12). Jones' appointment is in the area of diversity; Diakov's in strategic initiatives.
"For a number of years, Faye has successfully led the School of Medicine's diversity and inclusion program. It is my aim that the health sciences center take a comprehensive approach to increasing diversity among our faculty, staff, students, residents, fellows and administrative leaders, foster a strong culture of inclusion and reduce the health disparities among our patient and local community populations," said David L. Dunn, M.D., Ph.D., executive vice president for health affairs at UofL. "Faye's experience in the School of Medicine, and her deep connections to the Louisville community make her ideal to lead this initiative."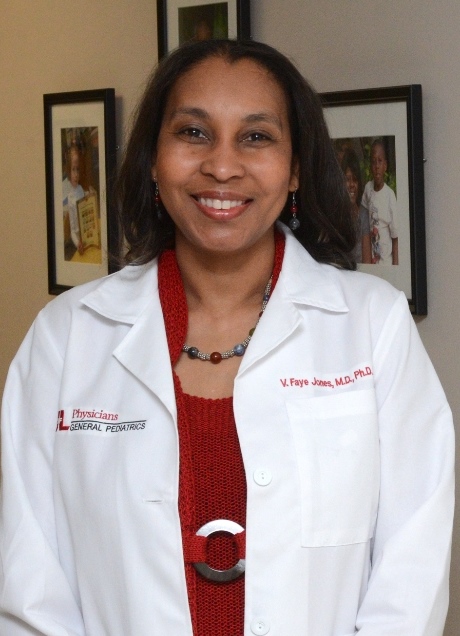 Jones joined the faculty of the UofL Department of Pediatrics in 1990 after earning her medical degree from UofL and completing her residency in Louisville. She rose to the rank of professor of pediatrics in 2006. Throughout her academic career she has taken on additional administrative responsibilities, with an emphasis in diversity, inclusion and health disparities. She has served as the associate dean for minority and rural affairs then as the associate dean for academic affairs within the School of Medicine. This role encompassed her leading the Physician Placement Services Program, Area Health Education Centers, the Post Baccalaureate Premedical Program and the pipeline programs based in that office.
Diakov has spent the past 11 years at the Louisville law firm of Wyatt, Tarrant & Combs, LLP. He was a member of the Corporate and Securities and Healthcare Service teams. As part of those teams he has assisted health care clients in the acquisition of hospitals and physician practices, ongoing contracting and other operational matters. He has also advised clients with respect to restructuring their operations to better position themselves for future growth.
Diakov earned his bachelor's degree in economics from Furman University in Greenville, S.C., and his master's degree in economics from Duke University. He earned his law degree from the University of Louisville Brandeis School of Law.
"We are at a critical and highly dynamic time in health care and not only how it is provided, but how it is reimbursed," Dunn said. "Peter brings a perspective that will be critical to development of strategic partnerships that will enable the UofL Health Sciences Center and the 650-member University of Louisville Physician group to continue to serve the broad health care needs of the people of Louisville and the Commonwealth."